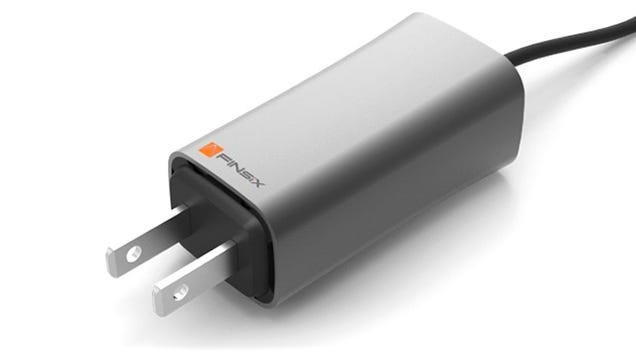 LAS VEGAS –– Good news: You'll soon be able to leave that weighty brick of a laptop charger of yours at home.
No, it's not because the everlasting battery has been invented. Instead, California company FINsix is launching the next-best thing: "The world's smallest laptop charger."
Called Dart, the charger comes in several attractive color options, is packaged with a collection of tips to fit plenty of computer models, and, most delightfully, is only slightly larger than a regular smartphone charger. Not as delightful, though, is Dart's $89 price tag, which surely won't appeal to everyone.
Still, virtually every laptop owner in the world is qualified to lament the bulky nature of the power bricks today's portable computers are paired with. It's one of the few pieces in tech not to significantly shrink in size over the years — until now, that is.
Dart claims international compatibility (100-240 volts) with Acer, Samsung, ASUS, Dell, Sony, and Lenovo laptops (among others), but the charger also comes with connections to juice smartphones or tablets that fit a USB-based power cable. An adapter for Apple's MacBooks will be added sometime after the Dart ships, the company says.
The VHF (very high frequency) power conversion technology behind FINsix's mini-charger has been almost five years in the making. But after recently wrapping up development, and garnering funding from a Kickstarter campaign last May, the company is finally taking preorders for Dart, which should ship in the summer of 2015.